Hello, I provide design services for content creators.
happy clients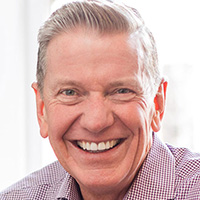 I'm a perfectionist by nature and have high standards when it comes to graphic design. I'm used to giving designers a lot of direction and having to go through several design iterations to get what I want. Paul may be the first designer I've ever worked with that is even more perfectionistic than I am. He nailed the design in the first pass. Not only did he exceed my expectations, but he saved me a ton of time!
Michael Hyatt – Michael Hyatt & Co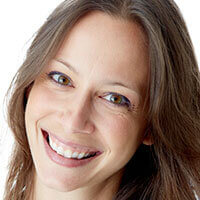 I trust no one more than Paul Dixon to design our website and all our social, web and promotional graphics! His eye for beautiful and clean design, his attention to detail, his dedication and easy attitude make him irreplaceable!
Luria Petrucci – Live Streaming Pros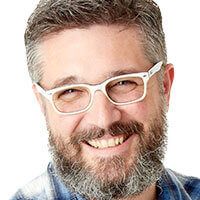 I have been working with Paul Dixon for several years now on web design. I have worked with a LOT of web and graphic designers in my time, but Paul is by far the best. His attention to detail is unmatched. He is so good, that he is the only one we have do all our graphics now, so that we know our branding will always be consistent. He has no ego, and just has a good eye for design, and is very communicative and responsive. I recommend him to anyone who needs websites or graphics.
David Foster – Geeks Life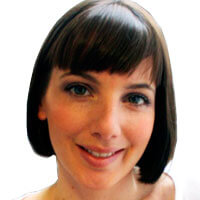 Very impressed by the service and professionalism of Paul and how he tackles my needs as a customer, to design a website that is bespoke, personal and modern. Reliable and extremely skilled, there is no one else I would go to.
Olivia Pilling – Artist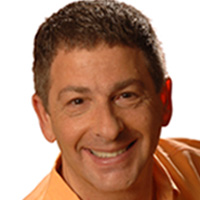 Before Paul, I never had a go to person for my graphics, one person I knew I could count on to create beautiful and effective designs to complement everything I do. Graphic design has become much more important for all aspects of online business, and I'm beyond thrilled and grateful to have someone like Paul on my team. Very important to me, he knows who I am, how I work, what I like, and how I do things. Coming from that place, his designs are always awesome and effective – for my websites, social media, marketing, live video streaming, the online experiences I create, and who knows what else as things evolve in my business. I recommend him highly to my clients and to everyone reading this.
Robert Scheinfeld – Bestselling Author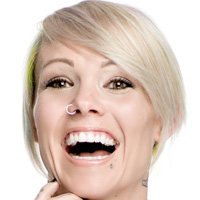 Handing over the graphics in our business to someone else was a huge step for me. A visual artist myself, I absolutely harp on every final detail. Not only did Paul deliver amazing visuals to represent our brand "Brian and Carrie" but he captured the essence of who we are and our message. His professional and timely manner in producing everything was just the bow around the present. I haven't touched a graphic since!
Carrie Campbell – Brian and Carrie Inc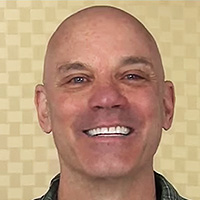 As an online entrepreneur, launch coach, course creator, and live streamer, I know the importance of staying in my own lane. I only do what I must do, or that which I just flat out love doing. Creating amazing graphics falls into exactly zero of those 2 categories. Paul Dixon is a master artist who makes his clients look smart, professional, and engaging. I waited 6 weeks to rise to the top of his workload, and it was worth every second. Thanks, Paul.
Barry Friedman – The ShowBiz Blueprint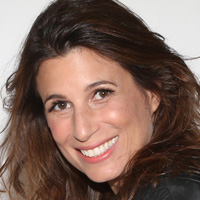 I first hired Paul to create some visuals for my Facebook Live show. He is a pleasure to work with. He always listens and tries to make you happy. He cares. Paul is very professional and talented. I would be very happy to work with him again.
Catherine Daar – DAAR Communications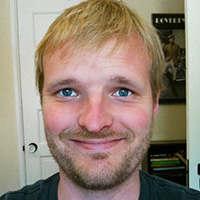 Working with Paul has been great. We connected with him via a referral and I'm so glad that we did! All of the work has been top-notch, delivered professionally and completed exactly when he said it would be. We are looking forward to many more projects with Paul.
Hunter Hillegas – Mountain Goat Software / Agile Mentors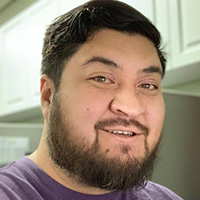 If you want to play on the same level as the top professionals in your field, then you NEED a pro-designer like Paul on your side. His method of design and branding will have your assets on fire and I can't recommend him enough. Side note: I can honestly say his work ethics and communication is streamlined in such a way that makes the whole process of working with him a piece of cake and one less thing I need to think of. I am thankful to have him in my virtual corner and if he's available you should jump on the opportunity to work with him.
James Delong – Savvy Kingdom
about me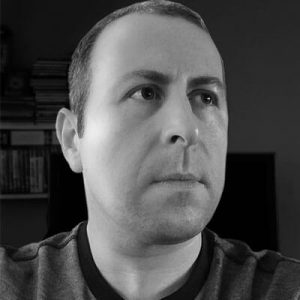 For as long as I can remember, I've been interested in both technology and the creative arts. So when I became aware of the internet back in the mid-nineties, learning how to create websites seemed like the natural thing to do.
What started as an interest eventually developed into a career, and for the past 12 years I've created websites and graphics for a diverse range of clients. Currently, I'm particularly interested in working with bloggers, live streamers, podcasters, artists, and content creators. My services include WordPress-based website design and the creation of web graphics – including adverts, social media profile covers, landing pages, YouTube thumbnails, lower-thirds and other assets for live streamers and content creators. I'm currently based in Lancashire UK, but thanks to the wonders of technology I'm able to work with clients all over the world!
When I'm not designing websites and graphics you can find me trying to get better at photography, adding to my retro video game collection, playing with the latest technology, and painting. For more information about me or my design services please contact me via the form below.